PRINT
SERVICES
LWV Printworks have deservedly earned a reputation for service, quality and integrity in the printing industry. Our print services cover a wide range of marketing and promotional materials.
Our extensive in-house commercial print & finishing facilities allow us to control our own turnaround times and ensure even tight deadlines are met and delivered in the time frame you require.
We keep close tabs on the printing industry to ensure we pick up new technologies and current trends to expand and improve our ever growing portfolio of machinery.
Our current portfolio consists of the following print methods: lithographic, large quantity laser, wide format laser, wide format inkjet, wide format UV, dye sublimation (garments) and embroidery.

Kimori Lithrone 28" B2 Press
The world market leading company in innovative and top-grade perfecting systems. The Komori Lithrone B2 Press maximises automation, speed, flexibility and has a fast make-ready. The key features of the B2 Lithrone LS29 Series include:
A fully automatic plate changing system (the first of its kind from Komori)
Changes four plates in 150 seconds which allows printers to handle even the shortest run lengths with relative ease and competitive speed
12,000 sph start-up speed reaching 16,000 sph production speed within seconds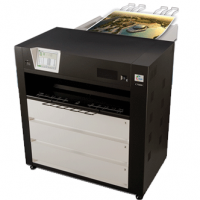 The KIP C7800 is a full colour high production print system which offers a comprehensive solution for every type of wide format printing task. The system offers the highest levels of quality and performance and the workflow it offers provides powerful print control, with a range of submission applications possible including cloud printing and scan and copy. It features fully integrated stacking and folding for speed and efficiency. The key features of the KIP C7800 include:
Up to 4,200 sq. ft. per hour in black and white
Up to 3,500 sq. ft. per hour in colour
CMYK dry toner system
Suitable for a range of media types
Waterproof and lightfast images
Durst Rho 600 – Flatbeds x 2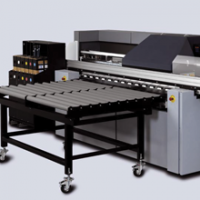 The Rho 600 is a market leading flatbed printing system which incorporates Durst Quadro Array Technology and utilises a sensor controlled belt transport, as well as a proprietary ink supply and drying technology. They also provide optimal speed, flexibility and are designed to be easy to upgrade thanks to their modular format. The key features include:
Print on a broad range of materials up to 205cm in width and with no length limitation
Print on boards up to 70mm thickness and 70kg weight
Switch between print qualities/speeds dependent on materials
Print speeds of up to 80 sq. m/h
Monti Antonio Heat Press 90-S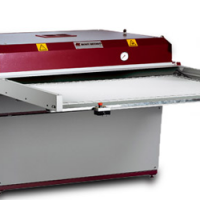 A double transfer printing and bonding press for soft and hard substrate applications. The Monti Antonio Heat Press 90-S is ideal for bar runners and t-shirts and it offers options for hard surface transfer too. The design features a double frontload bed systems which allows for a single operator to operate the press.
OCE CS665 Pro Digital Printers x 4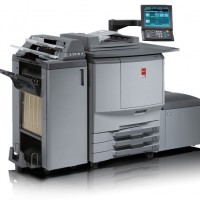 The Océ CS665 Pro Digital Press is an essential piece of kit in a demanding production environment. It provides a fast, reliable and heavy duty colour system for quick and efficient printing to meet all our customers' deadlines. The Océ CS665 Pro features both large input and output capacity for unattended production for up to 350 g/m2 and 330 x 487mm media. Various configurations support a wide range of different applications and finishing options including booklet making, large capacity stacking, stapling, punching, perfect binding and a range of folding choices.
Soljet Pro 4 XR-640 Large Format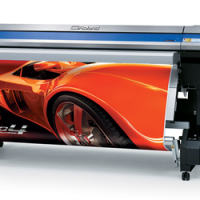 The Soljet Pro 4 XR-640 Large Format is a market leading wide format print and cutting system. It combines all the engineering prowess, reliable performance and versatility that we have come to expect from Roland and the Pro 4 XR-640 offers super wide, super powerful service for high quality printing and cutting. The key features include:
64" maximum print width
Wide format digital printing with integrated precision contour cutting
Utilises Roland's ECO-SOL MAX 2 near odourless HD ink technology
4 ink configurations including white, metallic and light black options
Xpres Swing Heat Press 15" x 15"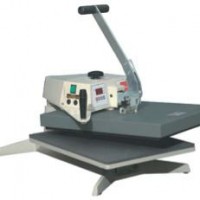 One of the best-selling swing presses on the market, this model offers easy access to the plates and the head swings fully clear for easy use and the printing of different media. It features:
Sensitive and consistent heat control with temperature gauge

Digital electronic timer

Quick release interchangeable plates for speed and convenience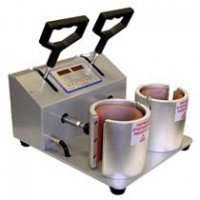 The quickest and easiest system for effectively producing printed and branded mugs in multiple numbers. The Studio Mug Press by Xpres is designed for quick and easy use and works with mugs of different shapes and sizes. Its key features are:
Detachable wraparound heating element (11cm x 23cm)

Print upon latte-shaped mugs as well as standard shape

Accommodates four different size elements

Microprocessor controller for temperature and time accuracy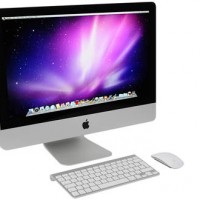 The industry leading desktop computer choice for design and easy to integrate with printing facilities too. Our iMacs offer the latest technology for efficient integration with all of our equipment which can be automated and monitored to help speed up the production process.
PRINT FINISHING
MACHINERY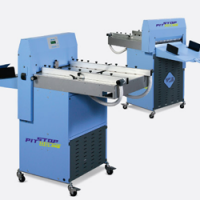 Designed for ease of use and a step-up from their previous machines, the perforated creasing Pit Stop DG Line 8000 comes complete with a user-friendly seven inch colour touch screen for easy utilisation. It also features:
Speeds of up to 8000 sheets an hour (A4 with one crease)

Can crease up to 400gsm

Perfectly designed for the on-demand and digital printing industry with our requirements at the heart of its design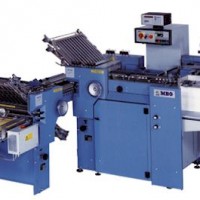 MBO is one of the top branded names in the folding industry and their machines have been at the forefront of development and innovation for many years. They stand out because of their range of feeder types and the future-ready design of their machinery, with automation at the forefront of their work.
The MBO B2 Folder is popular with many trade finishers and it offers an efficient and high speed process for section folding.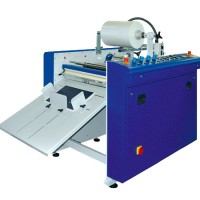 The Europa provides fully automated lamination for sheets up to B2 size. It is designed to be compact for easy positioning but also easy to use and it works quickly and efficiently, keeping up with the requirements of the on-demand print industry. It has been designed to run both digital and lithographic content with ease.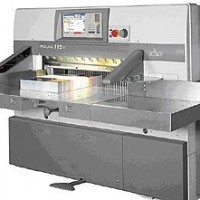 Fully programmable and designed to offer high speed cutting with performance enhancing options available to ensure each project is finished exactly as desired. Each Guillotine has been innovatively designed to be future-orientated, using a platform which can be easily integrated into larger networks and the technology is at the height of what's available in the industry.
Muller Stitching Line, 4 Station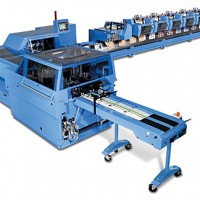 Designed to provide a user-friendly and efficient stitcher, our Muller Stitching Line is from Muller Martini and it is based on the proven and successful machine development and design from the company. It offers high levels of efficiency and flexibility in its run. Its key features are:
Speeds of up to 9,000 cycles per hour
Modular so easy to expand if demand requires
Easy to use and learn touchscreen operation
Automated functions including synchronisation of the gathering chain, feeder, stitching machine and trimmer
AGFA LP 68 Ultra CTP System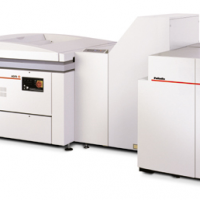 Designed to provide high quality reliable plate processing with automated features for efficient and convenient processes in a busy on-demand print environment. The key features include:
Automatic plate loading
20 plates processed per hour
Plate sizes from 25" x "9.5" to 11" x 17.72"
LCD display interface