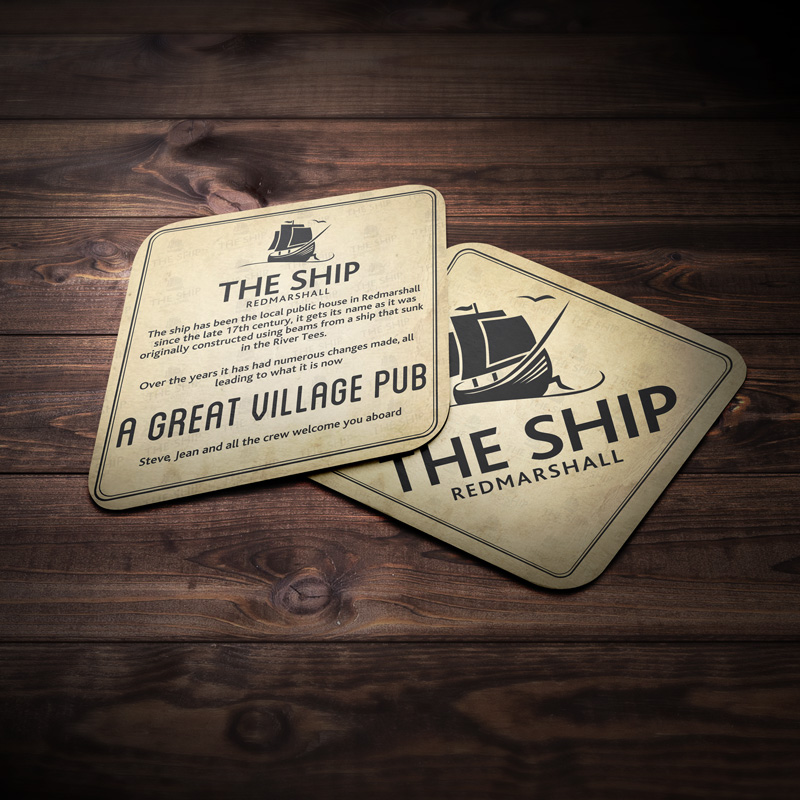 Why printed beer mats are perfect for your pub
Printed beer mats are the perfect promotional product for your pub!
Printed Beer Mats are classic promotional products that can function as bar and table coasters. They are perfect for short promotional campaigns as they provide enough space to get your message across in a quick and effective manner. Creatively designed and professionally printed beer mats are a great way to attract attention and advertise your latest products. Patrons will often pick up an eye-catching drinks coaster to have a closer look at it. Especially if the product is unique, intriguing or features eye-catching text.
Helping brand identity
As customers see your promotional material, they will begin to remember your branding and your company identity. This is great for both small & independent pubs and for larger pubs who want to adjust their corporate image.
Our creative design team can help you create the perfect beer mat for your pub.
If it's just the printing you're after, our fully equipped factory can get your beer mats professionally printed with an exceptional turnaround time.
Our high quality printed coasters are printed onto 1200-1400 micron card. They are 94x94mm Square board with rounded corners.
We also print a wide range of other promotional items for businesses, please contact us on info@lwvprintworks.com for more info. Alternatively you can visit our Liverpool and Chester websites.