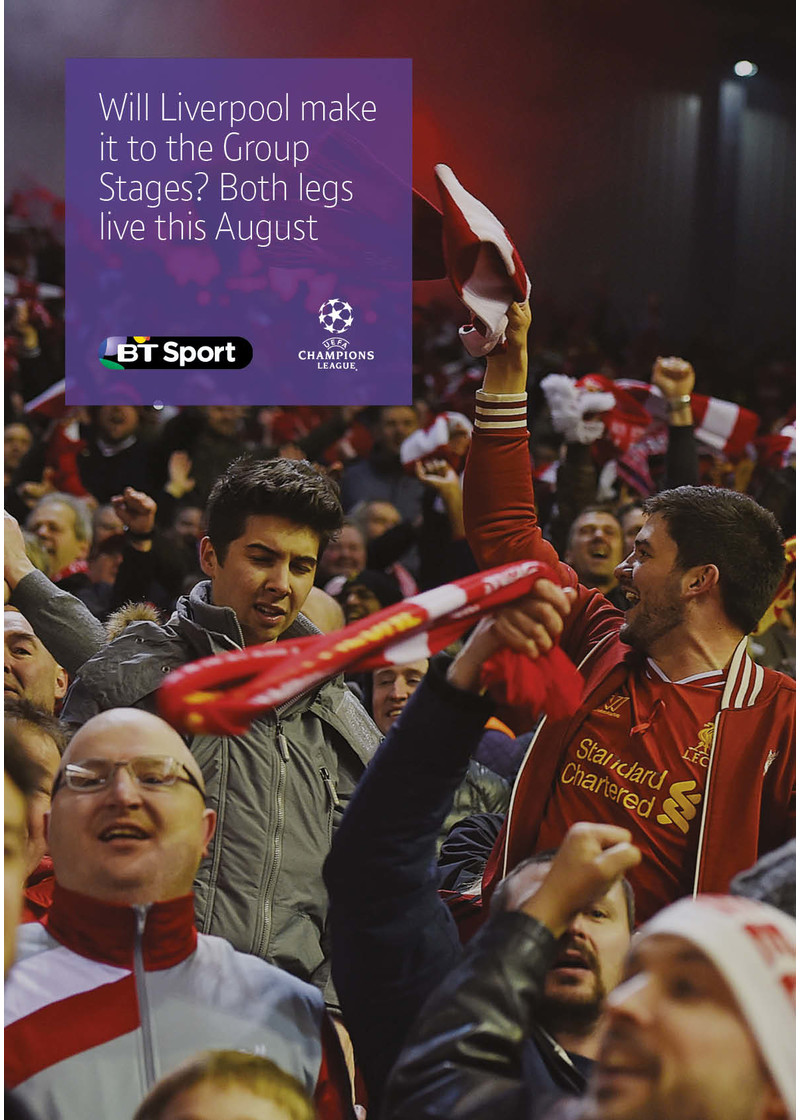 Kicking off the 2017/18 season!
It's been a great start to the season here at LWV!
We've certainly had a busy August so far! Since launching our brand new print website for BT Sport last month, we've received 1,252 orders from pubs around the UK! That's a total of 10,016 sports and fixture posters which were all printed, packed, and distributed from our head office in Liverpool, time for the 2017/18 season!
We have been working with BT Sport for the past two years to design, print, and distribute posters to pubs across the UK. One of our first jobs was to design, print and distribute over 22,000 packs for BT Sport's consumers in time for the launch of the Champions League coming to BT Sport for the first time!
Find out more about our work with BT Sport here.