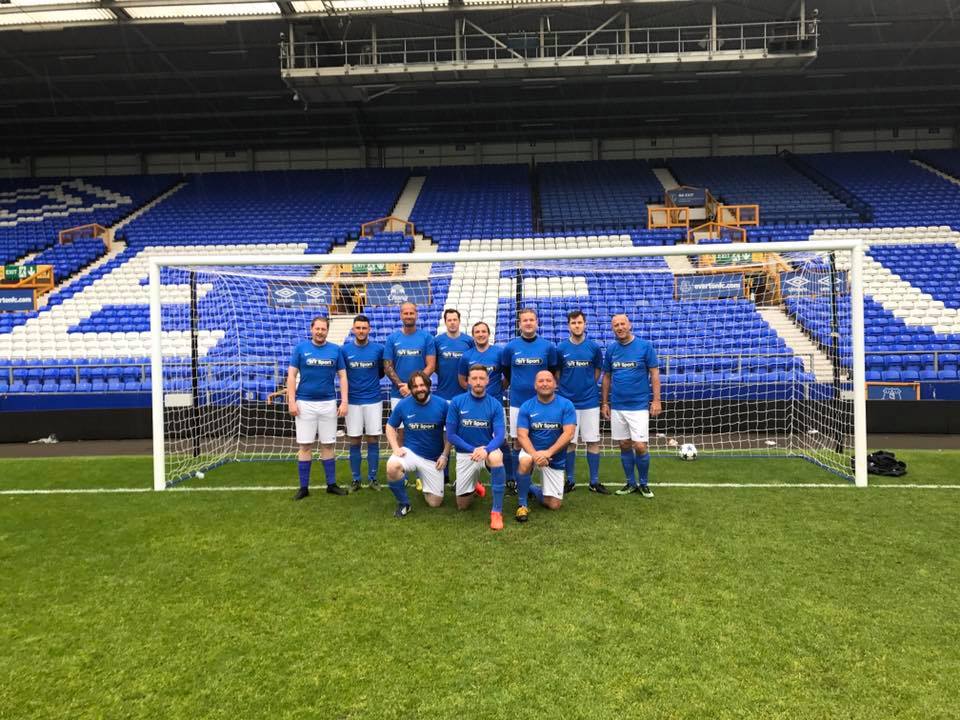 BY
Comments Off

on LWV Printworks staff play at Goodison Park!
LWV Printworks staff play at Goodison Park!
Today our staff swapped their work boots for football boots in a match against BT Sport at Goodison Park!
LWV staff and guests were invited to make the short trip down the road to Everton FC's ground Goodison Park to play against BT Sport's Marketing team. Here at LWV Printworks we work with BT Sport to print and deliver their promotional packs to pubs across the country.
The game was played ahead of the BT Sport Pub Cup tournament, which was taking place later that day.  We recently printed, packed, and distributed 11,500 poster packs for the BT Sport Pub Cup to pubs based around the UK. That's a total of 80,500 posters printed in-house!
The game kicked-off bright and early at 8:00am, and was split into two 30-minute halves. A full 90 minutes might've been a bit too much for a Monday morning…
The players were given the entire pitch for the game, so this was definitely an exciting opportunity for our staff; even for the Liverpool fans!
Unfortunately, the game ended 5-2 to BT Sport, however there was a great effort from all involved! Well done to our goal scorers Mike Balmer & Stuey Whittaker!
We're looking forward to the rematch, but until then it's back to the training ground for the lads!
Thank you to BT Sport for inviting our staff to play. This was definitely a unique way to kick-start the working week!