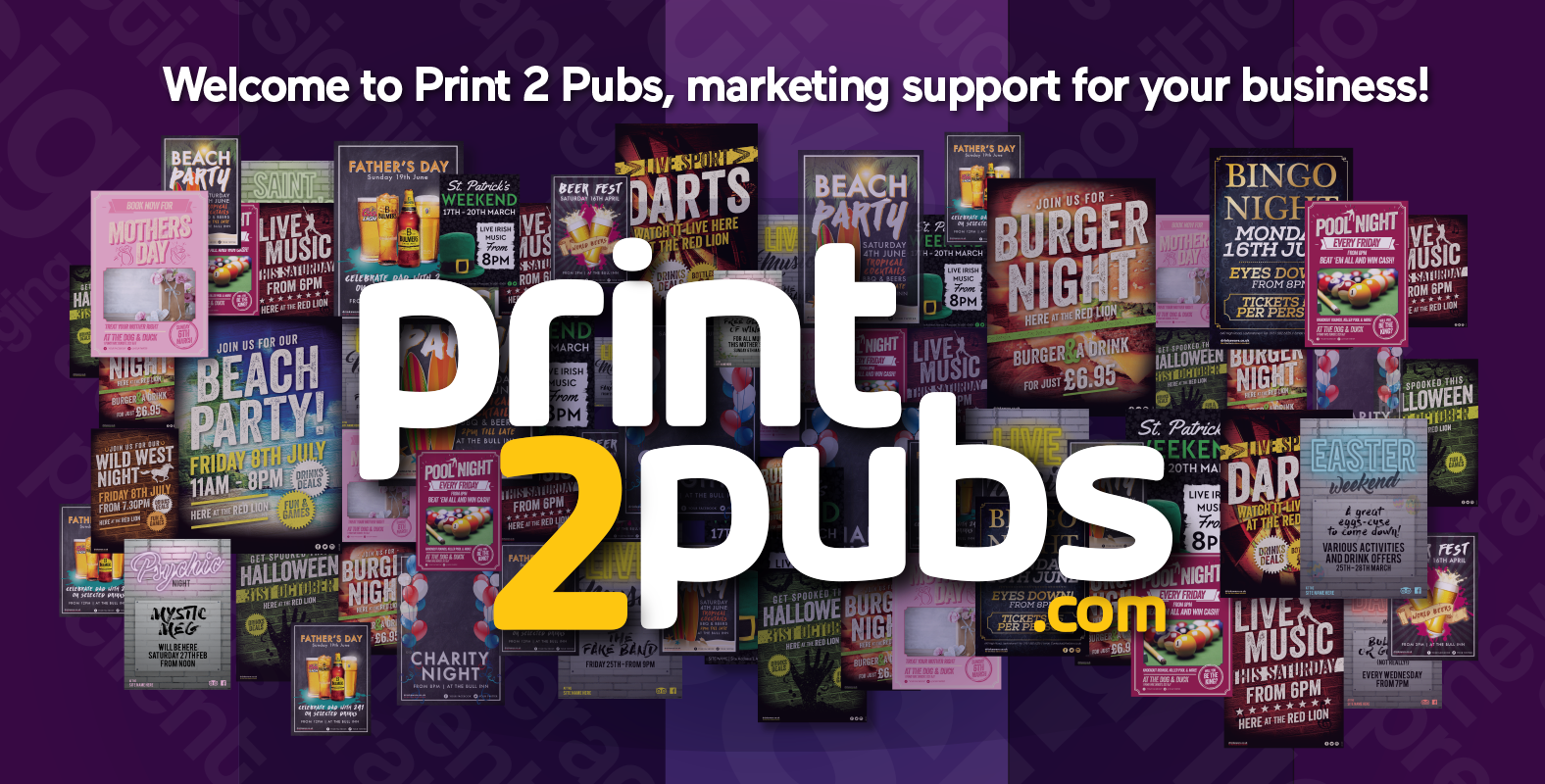 BY
Comments Off

on Pub marketing made easy with Print2Pubs
Pub marketing made easy with Print2Pubs
Print2Pubs provides fast and effective marketing & advertising solutions for pubs!
Owning & managing a pub or bar is demanding, fast-paced, and expensive, especially when it comes to marketing and advertising.  That's why we created Print2Pubs, an online toolkit which contains a large selection of free pre-designed promotional artwork for publicans to use.
Print2Pubs has over 1000 pre-designed templates to choose from, covering food & drink, entertainment, sports, and calendar events. So if you need some fresh and eye-catching marketing/print for your pub, but don't have the extra budget available for design work Print2Pubs is perfect for you. As well as offering a wide range of designs, we also offer a speedy 48-hour turnaround time on the products.
Our toolkit is open to all licensed traders, so marketing and advertising your pub has never been so easy!
Click here to visit Print2Pubs.com!
If you're in need of help ordering from our online Toolkit, we have put together a handy guide to walk you through the process: Click here to visit the Toolkit Guide!
See some examples of the type of posters we have available: